New MSC Gülsün is the world's largest container ship, in terms of TEU capacity, is set to embark on its maiden voyage Silk/AE10 on the 8th July 2019 from Xingang to reach DCT Gdansk on 23rd August 2019.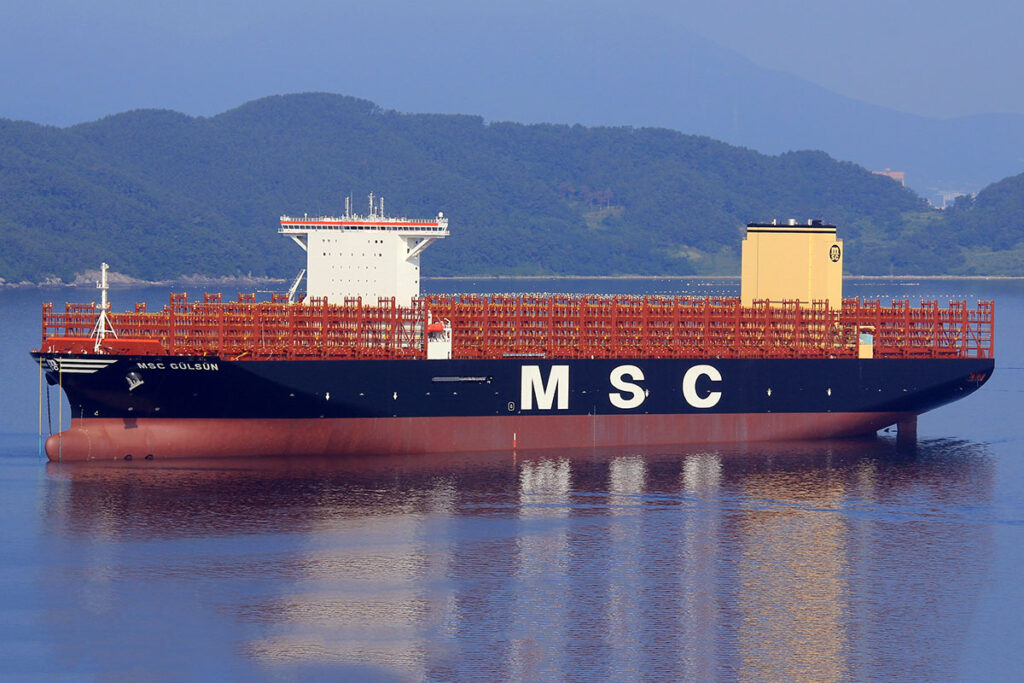 The vessel is a representative of the Samsung 23000 project from the South Korean shipyard Samsung Heavy Industries Co. Ltd. in Geoje, with a gross tonnage of 210,000 and a load capacity of 197,500t, a total length of 400m, a maximum draught of 16m and a construction width of 61.50m, allowing 24 rows of containers to be placed on board. According to some sources, it is expected to have a capacity of just over 23 000 TEU.
Container ship size records have repeatedly been broken in recent years, climbing above the 20,000 TEU mark for the first time in 2017. South Korea's HMM has a series of twelve 23,000 TEU ships which will start delivering from the second quarter of 2020 and will likely rival MSC's record-breakers for size.
1. Wyrzykowski K, Wyrzykowski K. The new largest container ship in the world will arrive in Gdansk. Poland at Sea. http://www.polandatsea.com/the-new-largest-container-ship-in-the-world-will-arrive-in-gdansk/. Published 2019. Accessed July 5, 2019.
2. http://ebook.shippingazette.com/hksg/