More cargo travels as sea freight than any other mode of transport.
As independent freight forwarders we negotiate directly with the container shipping companies to obtain the best rates for moving your cargo. Whether it is regular commercial cargo (both export and import) or personal and household effects and automobiles, we can find the best shipping solution for you. As Freight Brokers, we arrange shipments from and to all major ports in the UK.

FCL (Full Container Loads) shipment provides secure watertight transport from warehouse to warehouse, packed and sealed by the shipper, unsealed and unpacked by the consignee.
General Purpose (GP) containers are suitable for the carriage of most types of cargo.
Please see below parameters of GP containers.
Max weight
tonnes
Max capacity m3
Inside dimensions mm
Door Opening mm
Length mm
Width mm
Height mm
Width mm
Height mm
20′
26.5
33
5895
2350
2392
2340
2292
40′
26.5
57
12029
2350
2392
2340
2292
40HC
26.5
65
12024
2350
2697
2340
2597
These are only indications. If you need exact specification to make a booking please call us.
We can also move Open Top (OT) and Flat Rack (FR) Containers, Conventional Cargo, RO-RO and Outsize Loads.
If your shipment is Less than Container Load (LCL), a consolidated service is recommended.
It will be consolidated into a container with other similar shipments for the same destination.
Robust packing is advisable to protect your products throughout the journey.
We will negotiate the best shipping conditions on your behalf with most respected and reliable worldwide co-loaders. At destination customs clearance and delivery services can usually be provided.
Please contact us to obtain more information and discuss your individual shipping requirements.
Private shipments
For private customers we can arrange transportation of personal effects, cars and specialised items. And if you are moving house we work in close partnership with professional removal companies to ensure that your move goes safely and smoothly.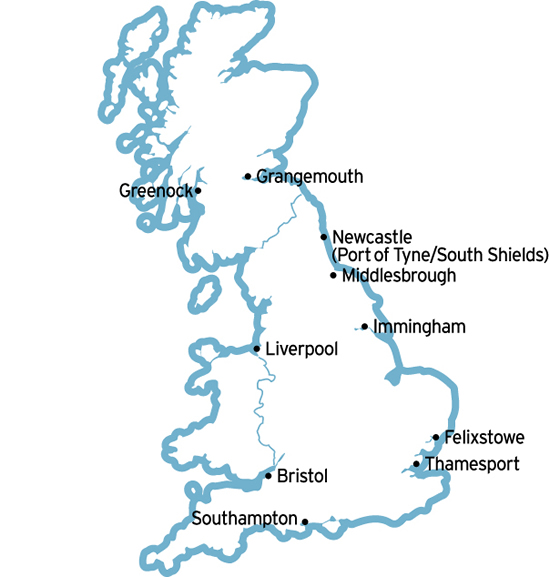 Please contact us for a no-obligation sea freight quote today!