What is an EORI number and why do you need one?
You will need an EORI (Economic Operator Registration and Identification) number that starts with GB to trade goods into and out of the UK.
HM Revenue and Customs uses this number to identify you and collect duty on your goods.
A UK EORI number starts with GB, followed by 12 digits. It will include your VAT registration number if you're registered for VAT.
e.g. GB 111 222 333 444
To apply you may need:
National Insurance number– if you're an individual or a sole trader
VAT number and effective date of registration
10-digit Unique Taxpayer Reference (UTR)
Business start date and Standard Industrial Classification (SIC) code– these are in the Companies House register
Government Gateway user ID and password – you can create them when you apply
Companies can use the EORI Number checker to see if their VAT Number has been updated already.
Please follow this link:
https://ec.europa.eu/taxation_customs/dds2/eos/eori_validation.jsp?Lang=en
Some shipment information such as Bill of Lading number or Airway Bill number, container number etc will also be required.
Previously you would need to manually complete a form, but since March 2019 it is all done online.
It takes 5 to 10 minutes to apply for a UK EORI number and waiting time is approximately 3 working days to receive EORI number.
Please make sure you apply for an EORI number as soon as you're in receipt of Bill of Lading/Airway Bill. It is especially important in case of air freight shipments as you do not want to be charged for storage at the airport while waiting for an EORI number.
Once you have received your EORI number it can take 48 hours before you can use your UK EORI number to make declarations using the Customs Handling of Import and Export Freight (CHIEF) system.
Always use EORI number when contacting HMRC about customs.
Your EORI is valid for future international shipments so you only need to apply once.
How to apply:
Step One:
Visit: https://www.gov.uk/eori
Scroll down and click the 'Start now' button.

Step Two:
This will prompt you to sign in.
If you do not already have a Government Gateway user ID click on 'Create sign in details' and follow the instructions.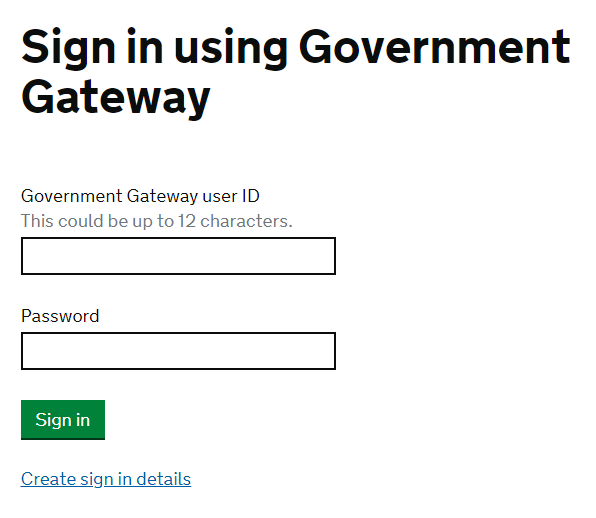 Step Three
Once logged in the form you will be prompted to provide information about you or your business.
If you find this process stressful or difficult, Unipac Shipping will be pleased to guide you in your application.
Information retrieved from gov.uk