A major new OECD report states global freight demand is set to surge in the coming decades but will also be subject to disruptive factors.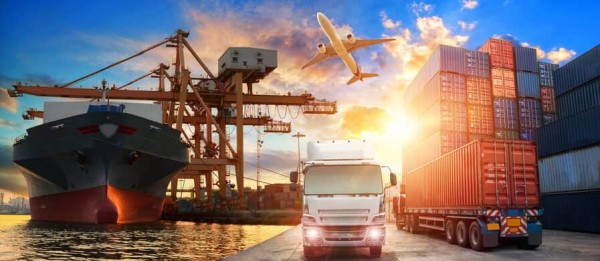 ITF Transport Outlook 2019 outlines a range of transport demand scenarios through to 2050 and concludes global freight demand will triple between 2015 and 2050, based on current demand growth rates.
The report states: "The projected compound annual growth rate of freight through 2030 is 3.1%… freight demand will grow faster over the longer term, at 3.4% through 2050"
The report noted that any demand projections for freight transport were "particularly uncertain" due to being subject to the vagaries of economic growth and international trade activity, "burgeoning trade conflicts", and a number of disruptive factors.
These disruptive factors include:
climate,
new technologies
infrastructure development
new regulations
digitalisation
the growth of e-commerce
Projected demand could shift as a result of increased protectionism or a global economic downturn, but also due to improvements in freight transport capacity in countries or regions with significant growth potential. "In Asia, for instance, capacity will need to increase to accommodate future freight transport demand," said the report.
Based on mid-range scenarios for freight demand, the authors said that the current demand pathway will see maritime freight transport grow at a compound annual growth rate of 3.6% through 2050, a near tripling of maritime trade volumes compared to now.
"The economic value of freight flows in the North Pacific and Indian Oceans will increase nearly four-fold between 2015 and 2050," it noted.
"Approximately one third of all maritime freight movements in 2050 will take place in these two regions."
"The North Atlantic Ocean will remain the third-busiest maritime corridor, with 15% of maritime freight movements in 2050, equalling 38 trillion tonne-kilometres."
The relocation of factories inland in China in a bid to cut production costs could hurt demand for maritime shipping to Europe, however. "this may impact mode choice for Eurasian freight flows if these relocations significantly increase the time and cost of maritime shipments relative to inland modes," it added.
Air freight demand is expected to have the highest compound annual growth rate of all modes through 2050, while more than three-quarters of all freight will continue to be carried by ships in 2050, with the remaining goods transported by road (17%) and rail (7%).
"Air freight, while representing a marginal share of total freight transport, will have the highest compound annual growth rate of all modes through 2030 (5.5%) and 2050 (4.5%)," said the report. Air cargo volumes growth will be driven by surging e-commerce volumes and larger shares of high-value goods being flown, most notably from China.
"Aviation has become central to e-commerce,". The report noted that nearly 90% of business-to-consumer ecommerce goods were transported by air in 2017, a pattern predicted to continue but at increased volume levels as more manufacturers and e-tailers sold direct to buyers.
However, the report warned that more air freight infrastructure investment was needed to keep pace with demand, while the industry also must do more to align with the digital world.
"Aviation infrastructure is not developing at the pace needed to respond to growing demand for air freight," it added. "This could pose a critical problem in the future since infrastructure expansion requires long-term planning and air freight demand is predicted to grow very fast, reaching 4.7 times the 2017 level by 2050."
Global surface freight movements via road, rail and inland waterways are projected to grow 175% between 2015 and 2050. Together they will carry 82 trillion tonne km or 24% of total freight demand.
"Surface freight flows in China and India taken together made up 37% of total surface freight flows in 2015," said the report. "By 2050, Asia, including China and India, will be responsible for over 54% of global surface freight demand." 
"Africa will see the fastest growth in road and rail tonne-kilometres, with an increase of+393% by 2050 compared to 2015, followed by the Asian continent with an increase of +254%."