As a dedicated UK Customs Broker we can advise you whether you are paying the correct duty rates on your imports.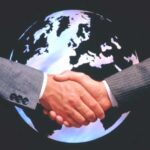 It is important that your goods are classified correctly. HM Customs can charge you later if they find that goods have been declared wrongly.
Simply hit the "get a quote" button and send us the details of the goods you are importing and we will help you classify your goods…no charge!
For details on any of the below services please press "get a quote" button.
Competitive freight rates
Best solution for your shipping requirements
Professional Imports & Exports teams ensuring your shipment flows smoothly
On-Line tracking service enabling you to track your shipments at all times
Marine freight Insurance
Global network of overseas agents and partners
We look forward to hearing from you!