Due to serious shortage of containers in China in the recent months and Chinese New Year approaching, all feeder and barge companies in South China (PDR areas) plan to stop their service from 20th January till 21st February, 2021.
PRD stands for Pearl River Delta and includes the port of Guangzhou, Foshan, Shunde, Shantou, Huizhou, Jiangmen, Zhuhai, Zhongshan, Zhanjiang, Yunfu.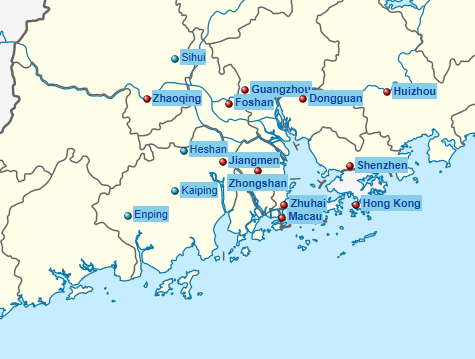 The closing time for the feeder vessels is much earlier than in previous years and lasts a longer period of time. This will have a profound impact on shipping out of the PRD region.
We urge our customers to stay in touch with their suppliers, ensuring that production is completed in plenty of time for the last sailings.
Once goods ready please arrange shipping with us as early as possible to ensure space allocation on the vessel.
If goods originating in PRD region can't be shipped before 20th January, they will have to be held until after Chinese New Year, 21st February 2021.