American Airlines Cargo recently flew two sand tiger sharks from New York Airport and three bonnethead sharks from Miami International Airport, all to Rio de Janeiro.
All five sharks were headed to their new home at an aquarium in Nova Iguazu, Brazil via two different Boeing 777-200s. American Airlines worked with Four Star Cargo to ensure the sharks arrived safely and on time.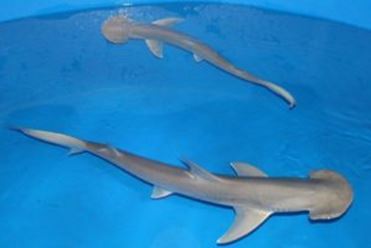 The sharks presented a unique challenge as marine animals can be particularly difficult to transport great distances.
To ensure their health and safety, the sharks were housed in two special tanks that weighed 2,200 kg and 2,500 kg.
While bonneted sharks are usually only about three to four feet long, sand tiger sharks can range in size from six and a half to more than ten feet in length. The American team worked with the forwarder to ensure the animals had enough space and oxygenated water throughout the shipping process.
Just before take-off, the shark tanks were carefully sealed and oxygenated to ensure a safe and comfortable journey.
After the tanks were sealed by the customer, the American team placed and strapped them securely onto PMC units, which ensure stability of the tanks during flight and handling. Once prepared, the tanks remained in the cargo facility until right before departure.