A new low cost Indian airline, called POP -People Over Profit- aim to capitalise on new trade agreements between the UK and India. The services will be carrying both cargo and passengers. The airline is hoping that as Britain voted for leaving the UK, they will be able to negotiate better trade deals with fast-growing economies such as India.
Chairman & principal and founding partner of POP Navdip Singh Judge said: "The recent talks between the UK and Indian governments about a possible preferential or free trade agreement following the Brexit decision makes us even more confident about the cargo opportunities that POP can look forward to."
POP also brings innovations to corporate social responsibility. Their vision is to change the way business is done, therefore they will donate at least 51 % of its profits to good causes with the objection of making essential changing in people lives.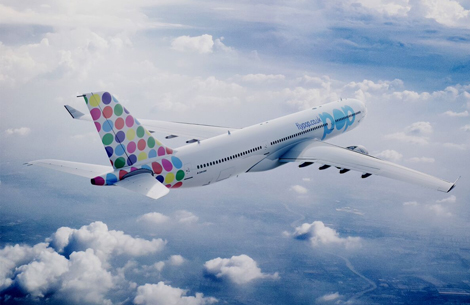 According to the Air cargo News the airline wish to support producers in northern India looking to export a range of goods and produce – fruit and vegetables, including papayas and mangoes, sugar cane, tea from the northern plantations and chicken — as well as manufactured goods, including textiles and traditional Indian clothing.
The airline is also expecting to partner with other airlines, so they could offer shippers services to and from other areas of the world. India recently requested "a robust supra-national supply chain" and published a list of planned air cargo reforms. These reforms consist of 24 hour customs processing with paperless systems, the promotion of free trade and warehousing zones and the implementation of air freight stations as well as motivation for the logistics industry such as the granting of 'infrastructure status' for companies co-located at airports.