FCL Sea freight rates for the Asia to Europe market have been the lowest they have been for quite some time, with rates dropping since May. Unfortunately, this is all set to change as all the major shipping lines have announced that they will be implementing heavy GRI (general rate increases) from 1st July 2013.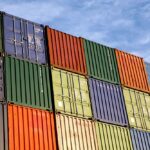 We will be keeping a close eye on these increases and as always we will endeavour to bring to you the best rates and services available from all Ports of China, Taiwan, Vietnam, Thailand, Singapore, Japan, Malaysia, Indonesia, Cambodia & Korea
For any rate requests, simply hit the Get a Quote button!