Believe it or not, it is that time of year again! We would like to say a great big "thank you!"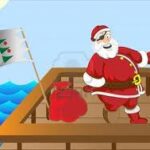 to all our customers, suppliers and agents who have supported us throughout 2012.
We will be closed on Christmas day, Boxing day and New years day, and we will be open as usual in-between the festive season to assist you with your imports and exports.
We are looking forward to the new year and wish you all a very happy Christmas and prosperous 2013!