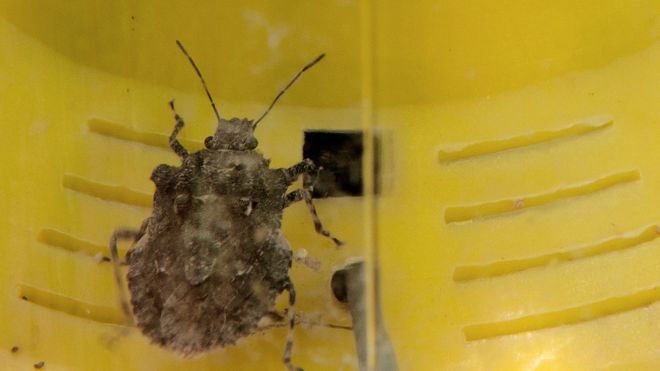 The discovery of hundreds of brown marmorated stink bugs aboard cargo ships bringing cars from Japan to New Zealand mean that the car carriers are being turned away to be fumigated.
According to the NZ Herald no facility in NZ can effectively treat the infested ships.
Vehicle Importers Association chief executive David Vinsen says the car industry understands the danger to agriculture but it's causing a huge problem for his industry, which at this time of the year imports about 12,000 vehicles a month.
Vinsen says a disruption like this, even of one to two weeks, has enormous consequences and he's worried about the jobs of tens of thousands of people who process and sell those vehicles.
The stink bug, which is native to areas of East Asia but can also be found in Europe and Americas, is a problem for farmers around the world. The beetle voraciously sucks the liquid out of fruits and its toxins cause the plants to die. In the US some growers have reported crop losses of up to 95 percent.
The agricultural sector is a crucial part of NZ's economy, and strict biosecurity laws implemented by the Ministry of Primary Industries exist to prevent any kind of pest from entering the country.
Brown marmorated stink bug is resistant to many insecticides making it difficult and expensive to control.
There is an added complication that the fumigant often used against the stink bug – methyl bromide – damages car upholstery to the point that they are unsalable. An alternative, sulfuryl fluoride, is not approved in New Zealand but the Ministry is considering its use now.