Are you confused by shipping terminology?! We have compiled the most common used abbreviations used in the shipping world…read on and never be confused again!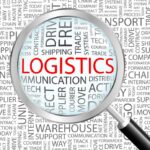 ALH: Air line handling:Fee established by airline for handling shipment
AWB: Airway bill: Document containing agreement details between the shipper and air carrier
Arrival notice: A notification by carrier of goods arrival to consignee
BAF: Bunker adjustment factor: A charge to compensate carriers for fluctuating fuel costs
BOL or B/L: Bill of lading: A legal document which establishes the terms of a contract between the shipper and the shipping line, also provides details of consignee, and place of origin and place of discharge. Click here for more info
Bunkers: A maritime term meaning fuel aboard a vessel
CAF: Currency adjustment factor: A charge to compensate carriers for currency fluctuations
Carrier: Method of transport carrying the goods
CBM Cubic metre: A measurement used to calculate sea freight rates and to establish amount of space goods will take up in transit
Certificate of origin: A certified document showing the origin of the goods
CIF value: Cost of goods, insurance and freight
Commercial invoice: A record of the transaction between the importer and the exporter regarding the goods sold. Should contain value of goods and the amount of goods
Commodity: Name given to goods or article shipped
C'NEE: Consignee: Person or company goods are being shipped to
Container: The detachable body of a lorry which goods are stored into whilst in transit
Customs: Official government department responsible for enforcing rules and procedures to protect the country's import and export revenues
Customs entry: A requirement for all countries where the importer must make a declaration on incoming foreign goods, the importer will then pay a duty on the imported goods
Demurrage: A penalty charge against a shipper or consignee for delaying the loading or unloading of a cargo ship
Duty:Tax to be paid on imported goods. Click here for more info
ETA: Expected time of arrival: Date goods are expected to arrive at destination
ETD: Expected time of departure: Date goods are expected to leave origin
Export: Shipment of goods to another country
FCL: Full container Load: When one shipment takes up a whole container load
Gross weight: Weight of goods and their packaging combined
Import: Goods coming in from a foreign country
LCL: Less than container load: Term given to smaller shipments when they take up less space than a full container
L/C: Letter of credit: Financial document which is issued by the bank as requested by the consignee, guarantees payment to the shipper details the products bought and if certain terms and requirements have been met.
LO/LO: Load on load of: Charge given by a shipping line for a full container when unloaded from vessel if not using shipping line inland haulage
Net weight: Weight of goods alone, without any packaging
Origin:Location where shipment begins
Packing list: Itemized list of goods packed
Place of delivery: Where the goods leave the care and custody of the carrier
Place of receipt: Where goods enter the care and custody of the carrier
POD: Port of departure: The port from which the goods depart from
Point of origin:The place where a shipment is received by a carrier from the shipper
POL: Port of loading: Name of port where the goods are loaded onto the vessel
Pro forma invoice: An invoice given to the importer prior to shipment detailing the goods, the costs, the amount of items, the sizes, weights and dimensions.
Shipper: Name given to the person who the goods are being sent from
Surcharge: Additional or extra charges
Terminal: The area where goods are prepared for loading onto whichever method of transport and the area where the goods are stacked once unloaded
Waybill: Document prepared by transportation company detailing, point of origin, destination, route, shipper, consignee, description of goods and cost of transportation
W/M: Weight and measure: How see freight is worked out on smaller shipments
If your looking for something we have not covered, get in touch, we will resolve for you and add it to our list!
Happy Shipping!