The number of containers being imported from Far East is at a low level but it is difficult for shipping lines to reduce the number of vessels available.
Despite rationalising services by sharing vessels with other lines, off chartering & moving vessels to other markets, shipping space still exceeds demand, resulting in falling freight rates!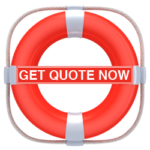 Are you paying the market price on your imports?
Contact us for a no obligation quote!
We have weekly services from all major Far East Ports
PLUS!!!
Local offices in all Far Eastern regions.
Say "goodbye!" to delayed shipments, language barriers & time differences!
We look forward to hearing from you.
the Unipac Team!