HANGZHOU ("heaven of the earth") is the capital and the most populous city of Zhejiang Province in east China. It is a financial centre in the south wing of the Yangtze River Delta, and a traffic hub for southeast China.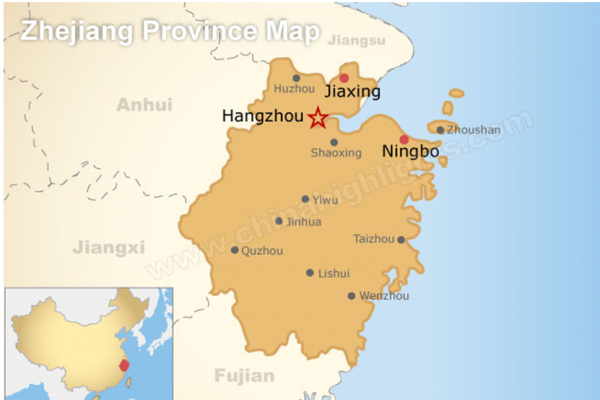 Economic Overview
Over the past decade, Hangzhou has earned recognition from investors for its remarkable economic development, and the city's economic strength continuously ranks among the top ten medium to large cities in the country.
In 2012, Hangzhou's GDP exceeded RMB 780.4 billion and grew at an annual rate of 9 percent.
Industry plays a vital role in Hangzhou's economic development, and the city has constructed a diverse manufacturing system with the following five pillar industries:
Electronics and information;
Medical and chemical engineering;
Mechanical manufacturing;
Textile and garment;
Food and beverage.
In addition to manufacturing, the city has a solid agricultural foundation. Thanks to its rich land, subtropical climate, lakes and mountains, Hangzhou is renowned as the "Land of Fish and Rice", "Tea Capital" and "Home of Silk".
Development Zones
Development zones in Hangzhou have comprehensive service systems designed to assist corporations seeking to establish and develop in the zone simultaneously. These systems provide free "one-stop" service to domestic and foreign investors.
The main development zones in Hangzhou include:
Hangzhou Economic & Technological Development Zone
The Hangzhou Economic and Technological Development Zone was approved as a national development zone in 1993. The zone has five pillar industries: machinery and electronics, biology and pharmaceutical, high-tech chemistry, textile and chemical fiber, and food processing.
Xiaoshan Economic & Technological Development Zone
The Xiaoshan Economic & Technological Development zone was approved as a national development zone in 1993. The zone has already built itself into a strong export-oriented model based on machinery, textile and garment industries. Specialized structures such as the women's garment industrial park and equipment manufacturing centre have been established in this zone.
Hangzhou Export Processing Zone (Hangzhou EPZ)
The Hangzhou Export Processing Zone was established in 2000 upon approval by the State Council. The zone mainly focuses on electronics, telecommunications and home appliance industries.
Hangzhou EPZ has great global links. It is  close to Ningbo-Zhoushan Port and Shanghai Port, which are two of China's most important deep water ports. The Hangzhou-Nanjing Expressway, the Shanghai-Hangzhou Expressway, the Hangzhou-Jinhua-Qutang Expressway and the Hangzhou-Ningbo Expressway run through the zone. Additionally, the zone also has a well-established railway network, as the Shanghai-Hangzhou Railway, the Zhejiang-Jiangxi Railway, the Xiaoshan-Ningbo Railway and the Xuancheng-Hangzhou Railway intersect in Hangzhou.
Electronics & telecommunications and automobile industries are the major industries in Hangzhou EPZ. In 2012, these two industries generated about 85% of the zone's industrial output value.
Hangzhou Hi-Tech Industrial Development Zone
The Hangzhou Hi-Tech Industry Development Zone was established in 1990 and was approved as a national hi-tech zone in 1991. The zone has formed eight industrial clusters including software and service outsourcing, e-commerce, internet of things, cultural and creative industry, communication equipment manufacturing, Photovoltaic, IC design and digital television.
Hangzhou Qianjiang Economic Development Zone
The Hangzhou Qianjiang Economic Development Zone was established and approved as a provincial economic industrial zone by the Zhejiang Government in 2006. The zone is designated as the "Hangzhou High-Tech Industrial Park" and "Hangzhou Qianjiang Science and Technology City", focused on new material, biotechnology, chemical production and processing, and electronics manufacturing and packaging.
Supply chain
In co-operation with our long standing partners in Hangzhou area, Unipac Shipping provides strong logistical support to companies who trade with businesses located in Zhejiang Province.
We help with importing and exporting from/to the area by both air and sea. Air shipments are routed via Hangzhou and Shanghai while sea shipments are routed via Shanghai and Ningbo.
Thanks to long standing partners' offices in Hangzhou, Ningbo and Shanghai the transportation process is almost seamless to the parties involved. Attractive rates, speedy connections and friendly service make dealing with Hangzhou a very pleasant experience.
If you would like to make a booking or discuss rates and connections between UK and Hanzgzhou please don't hesitate to contact us: [email protected], tel. 01580 893 481.